Graham Reid  |   |  1 min read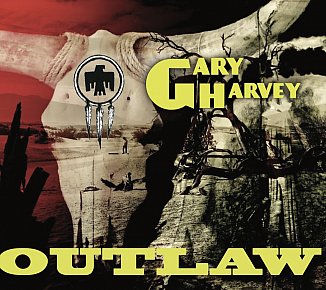 Guitar slinger Gary Harvey has been around since giants walked the earth, playing blues-rock in clubs and bars from North Auckland to North America, serving up blistering solos or ballads.
Harvey has been doing this for so long he's doubtless taken for granted by many and certainly some might finds his genuine infatuation with Native Americans and the Old West (and new west of the Austin outlaws) a bit unusual.
But others have been smitten by worse and there's at least a consistency to Harvey's vision which is both mythic (the title track here) and grounded (the fiddle-enhanced domesticity and life disappointments of The Traveler).
He might sometimes locate himself on the axis of cowboy/outlaw but he also sings of the denizens of Coroglen (presumably the tavern on the Coromandel).
He can drill down into the serious (Sea of Pain) but then he drops in "listen to the sound of the Monkee man singing Lucy and Ramona and Sunset Sam" on Oasis in the Badlands, a song which might have come from the pen of James McMurtry.
At times Harvey's vocals let him down and there's certainly a lot of familiar, genre blues-rock – with blistering guitar work — here.
But if anyone's entitled to sing of being an outsider/outlaw it's Gary Harvey whose life is the bit between strapping on his guitar like a gun-belt and heading out on the road again.
And again.
THE FAMOUS ELSEWHERE HIGHLY PERSONAL QUESTIONNAIRE: Gary Harvey
Graham Reid  |   |  5 min read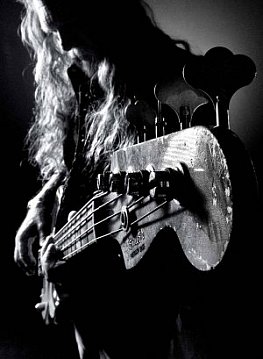 Gary Harvey cuts a striking figure. With his waist-length hair and Wild West demeanor, the blues-rock singer-guitarist looks like he'd be at home playing cards in a bar with Doc Holliday, riding with the Coleman Younger gang, sitting on the open range with Cochise and Geronimo lamenting the passing of the great buffalo herds or riding in a stagecoach through Monument Valley.
And so it should come as no surprise that his previous album was Ghost Dance and his latest is Outlaw  . . . or that Harvey has long been a student of the Old West.
What you can't see is that he isn't just past pensionable age but has had heart surgery . . . which hasn't slowed him down.
Harvey has played bars and clubs the length of this country (and in the US, of course), has run bands under his own name playing original material and also set up covers bands just so he can keep doing it.
Gary Harvey is a long distance runner – a Pony Express rider perhaps – in a music world of sprinters.
So with the new album out (and reviewed at Elsewhere here) it was timely to ask him some questions . . .
Where did you grow up, and with who?
Born & raised in Devonport with mum dad & my three younger brothers.
Was music an important part of your childhood?
No, I was into football & cowboy movies, loved those cowboy movies.
What are your earliest childhood memories of music which really affected you . . .
The great awakening happened when i saw Elvis in King Creole at the Victoria Theatre in Devonport
in 1958.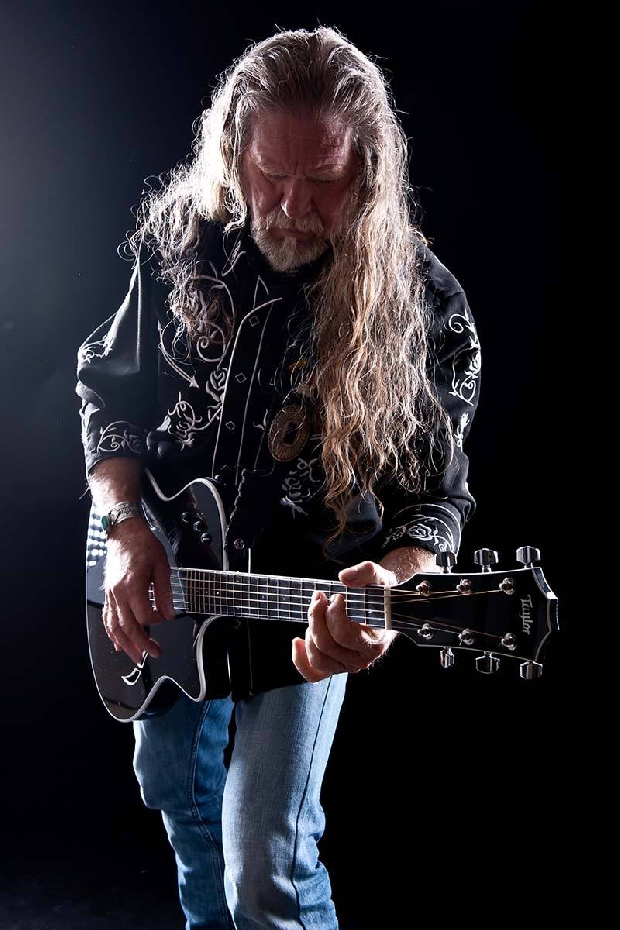 Was there a time when you felt it was going to be music and nothing else?
When I was playing in the Boddys back in the 60s i think we all thought we were gonna be rock stars so it was off to the UK in 1968 to follow that dream which, looking back on now, i succeeded in doing. didn't get rich & famous but you find out that it doesn't matter in the end, it's the journey that matters.
When you started on your music career were people around you supportive or did you have to find those people?
Yea the guys i started playing with in my first band were really great taught me heaps, gave me plenty of encouragement & we're all still mates.
The first song of yours which you really felt proud of was . . .? And why that one?
Hope, it's also the last song i wrote for my new album Outlaw, it's because my daughter's son Connor who is down's syndrome started singing it in the car one day while i was playing the album, not knowing it was me. When i told him he said 'great song grandad', he loves his pop music, so if i can write a song that makes him happy as far as i'm concerned i've made it.
Any one person you'd call a mentor, angel on your shoulder or invaluable fellow traveller?
Sonny Day, he passed on some great pearls of wisdom which have kept me on track, i now pass them on to anyone that's interested. Sonny always said, hey Gary the old guys passed the candle to me now i'm passing it to you so you've got to pass it on to the next generation to keep the music alive.
Where and when was the first time you went on stage as a paid performer?
Probably at the Sunday social club gigs in the old Buffalo Hall in Devonport playing Shadows instrumentals . . . complete with the moves.
Ever had stage fright or just a serious failure of nerve before going on stage?
The only time i really didn't want to go on was at the Dunedin Musos club about 20yrs ago.
It was the first time i'd done a solo gig playing acoustic guitar which i'd only been doing for a year.
I thought i was going on first, then some mates of mine with their acoustic trio & a five piece band, but when i turned up they had me advertised as Gary Harvey, Direct from Auckland, Texas style blues guitarist. i nearly crapped myself i wanted to run & hide and to make it worse they put me on last, the band went on first.
When i finally got on i was shaking so much i didn't think i'd make it but it went really well, they asked me to do another set with a few of the local musos. I was gonna play bass but they made me play guitar so there i was with a drummer bass player & lead guitarist, the drummer & guitarist ended playing with me for a few years after that whenever i went down to Duners.
My mate said it was the first time he'd ever seen a solo guitarist go down better than a five piece band, did my confidence no end of good, mind you i still get nervous before gigs.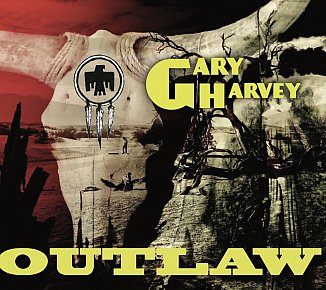 As a songwriter, do you carry a notebook or have a phone right there constantly to grab ideas they come? Or is your method something different?
I have my phone with me most of the time so any flashes of inspiration can get saved instantly.
What unfashionable album do you love as a guilty pleasure?
Sat Night Fever by the Bee Gees used to dislike them intensely till i took the kids to the movie couldn't get the songs outa my head after that.
Any piece of advice you were given which you look back on which really meant something?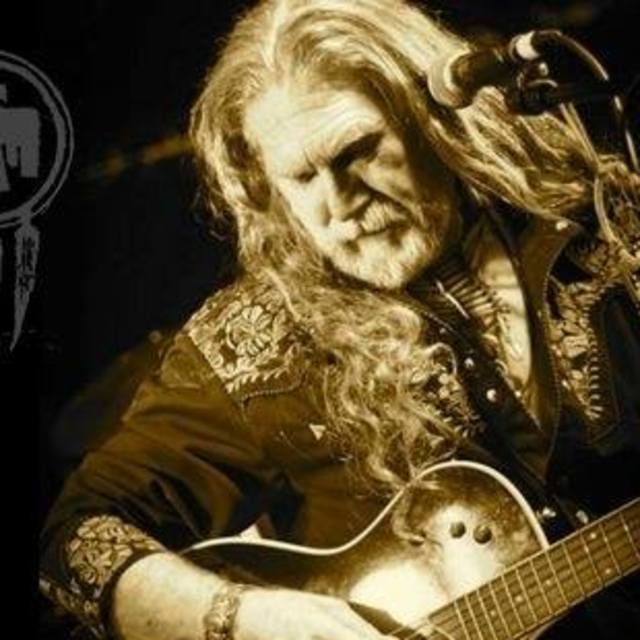 Sonny Day again said Gary always remember there is only one person in the world who can be you & do what you do, that's you so just be the best you can be and that's all that matters.
It's after a concert and you are in a hotel room or back at home, what happens then?
Alone with my thoughts usually too wired to sleep.
Is there any fellow artist you admire for professional and/or personal reasons?
Anyone who can go through a career in this business & come out the other side with their sanity health & humility intact.
And finally, where to from here for you do you think?
Wake up and keep going till one day i won't!!!! i've pretty much done everything I've ever wanted to do so anything else is a bonus, make a few people happy & try to do some good